2016
With athletes from across the U.S. and a total of 10 countries with athletes, under perfect weather, the 2016 HMBIM was an amazing day in many ways! And you can't write a better story. The Full Marathon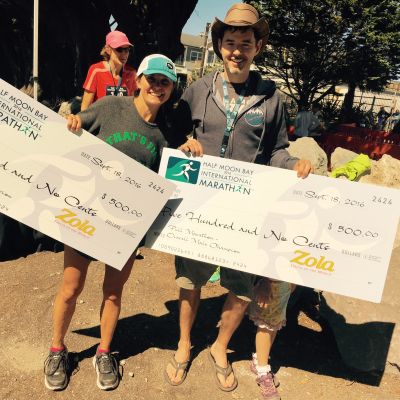 men's winner was Scott Dunlap, who also won the inaugural HMBIM in 2011, and the women's winner was U.S. Olympic Marathoner Magdalena Boulet! Both Dunlap and Boulet were awarded prize winnings of $500.00 courtesy of HMBIM Partner Live Zola! 
Below are the official results from the 2016 Full and Half Marathon. 
Click for here for past year's results.
---
2016 Full Marathon
2016 Half Marathon